Confi
The configuration module is about how the project management setup is arranged for businesses using Wazir. It includes managing the modules, pages and the widgets. Users can add, delete and edit as per their requirements.
Please find below top level features of configuration management tools:
Module Manager
With Module Manager in Wazir, modules can be created which groups a number of relevant task in a project.
Page Manager
The page manager in Wazir allows the users to manage the dashboard of their account.
Widget Manager
The widget manager enables a user to manage a widget for things like create, edit and delete.
Quick
Minute
Walkthrough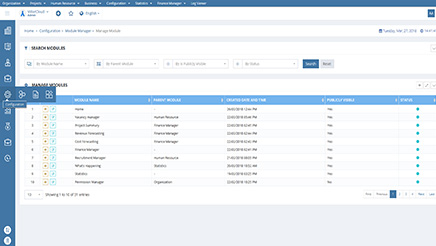 Let's Feel The Best Experience of wazir in 5 Minutes!